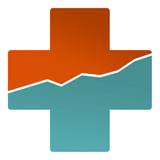 Challenging Medical Issues
We are often asked by clients and other professional advisors about how we handle medical profiles that are out of the ordinary. The truth is that in spite of whatever challenges a client might have in their past or present medical profile, in many instances we are able to secure life insurance coverage for them because of two predominant reasons:
Size matters
To establish the best pricing when contending with challenging medical circumstances, size is very important. Collectively, our organization and our strategic partners have over $40 billion of in-force life insurance protection. We work closely with only the largest and most financially secure companies. Through our influential relationships, we are able to provide the best products and pricing – even if there are complex medical issues to address.
Key facts about ValMark Securities, our strategic partner:
Completely independent insurance brokerage firm
Board-certified medical director on staff
Four senior medical underwriters
Collectively over $40 billion of in-force life insurance protection
Forum 400 member – by invitation only
Member Offices are appointed by invitation only